REAL ESTATE | Sale worth launched as State Financial institution of Newburg plans second location in Washington County, WI
Posted On March 4, 2023
[ad_1]

March 3, 2023 – West Bend, WI – It was July 29, 2022 when WashingtonCountyInsider.com first relayed the news about a second location for the State Bank of Newburg in Washington County, WI.

The bank is building at the corner of Highway 144 and N. Main Street in West Bend, WI, formerly home to Hilltop Service station.  The sale price for 1410 N. Main Street, was recorded at $1 million.
Another parcel, 1437 Barton Avenue, also sold for $1 million. Both parcels were sold to the State Bank of Newburg. The sale was recorded August 31, 2022.
On Tuesday, March 7 the West Bend Plan Commission will review several requests including a request to rezone approximately 0.14 acres of land located on the east side of Fond du Lac Street and south of Barton Avenue from RS-4 Single Family Residential District to B-1 Community Business District, by State Bank of Newburg. The property in question covers a pair of homes behind the old Hilltop on Barton Avenue and Fond du Lac Street. Both homes were razed to make room for the incoming bank.
State Bank of Newburg has been in business 110+ years. Founded December 12, 1911, the bank originally had two employees and $12,000 in capital, according to the website.
First President = John J. Reichl. Mr. Reichl served as president for 51 years from 1911-1962. He never worked at the bank. He was the owner of Reichl's General Store in Newburg
The bank was originally located 614 Main Street, the current location of Newburg Village Hall.

The bank later moved in 2000 to the corner of Congress Drive and Hwy 33; an addition was put on in 2013 which included "five new offices, two more bathrooms, a bigger break room and more storage."
Click HERE to SUBSCRIBE to FREE local news at
In 2021 the State Bank of Newburg reported assets totaling $231,033,000.
Hilltop Service is closed after 50 years in business.  An auction was held August 31, 2022 and all items removed by September 2, 2022.  Click HERE to read more.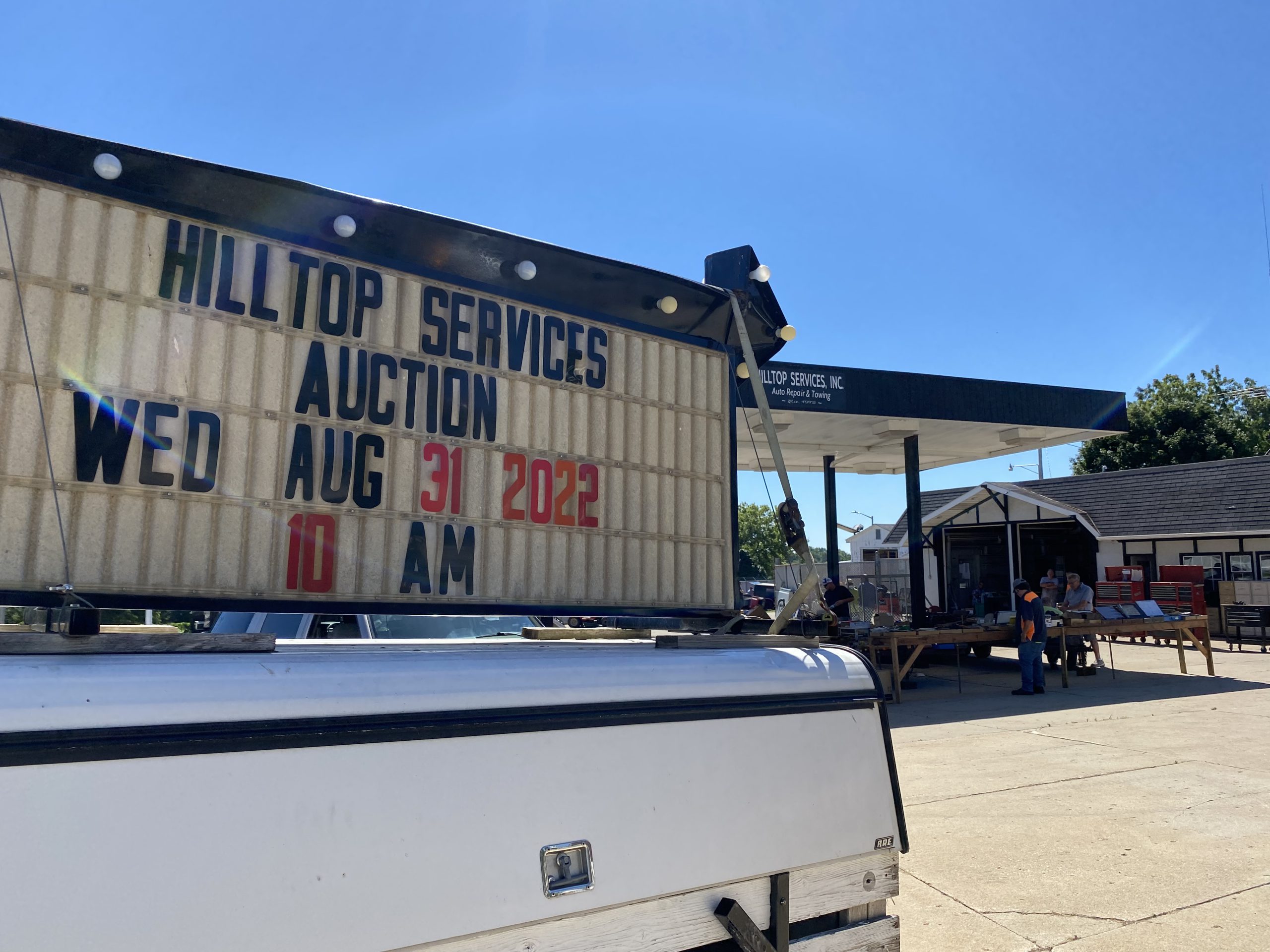 The bank's new location is reportedly to accommodate clients that travel from the northwestern part of the county and further north.
The West Bend Plan Commission will review designs for the new bank. Some of the features of the 5,476 square-foot commercial building at the southwest corner of N. Main
Street and Barton Avenue include:
A total of 50 parking stalls including 48 standard and two barrier-free parking stalls.
Four tiers of 2.5' tall retaining walls are proposed along the eastern edge of the site.
Colors for the project include "Teak Brown" cement siding and "Epernay Champagne
Metalic" metal panels.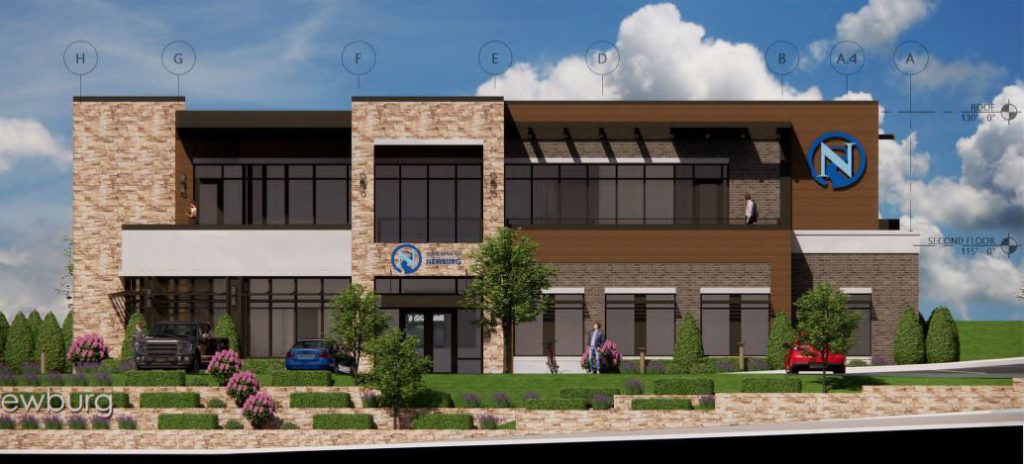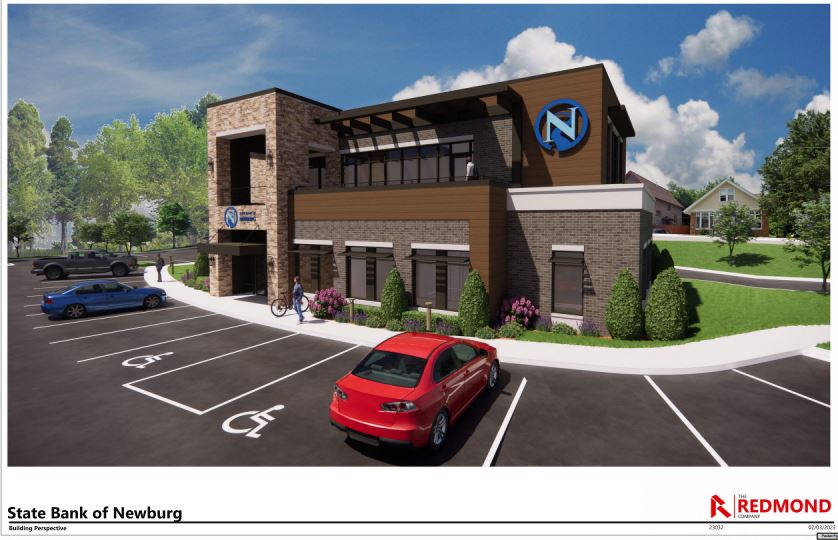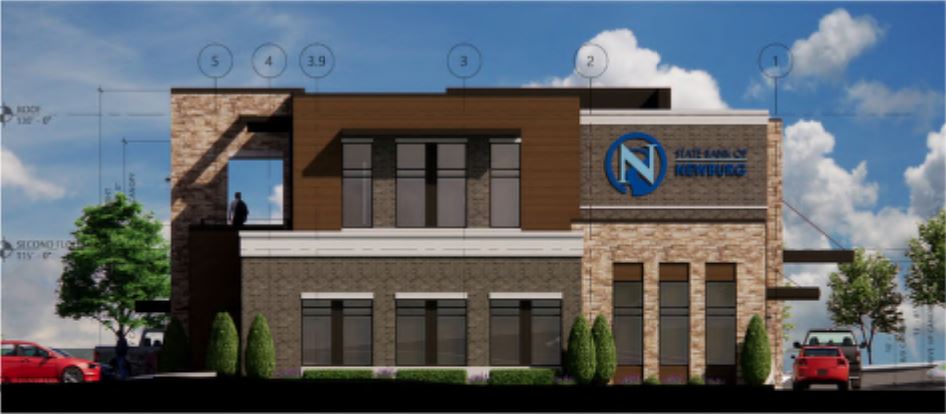 Tuesday's meeting at City Hall begins at 6 p.m. and is open to the public.
This is a working story, and more information will be posted when details are available.
Related
[ad_2]