With the Federal Reserve raising interest rates at a relatively quick pace to combat inflation, farmers and ranchers have faced some different calculations when making decisions about their operations.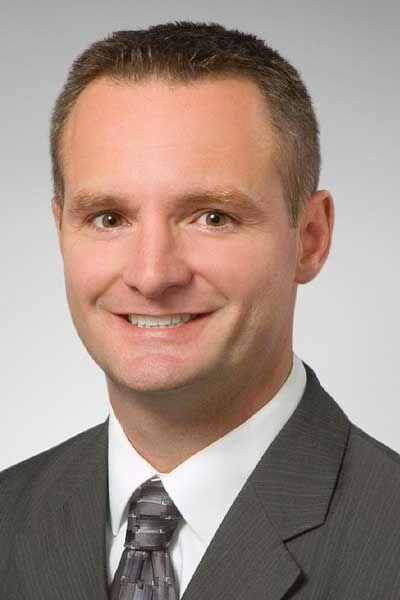 Lance Albin is president of UMB Bank's agribusiness division and is based in Kansas City. He says interest rates more than doubling in a relatively short amount of time has changed the situation for producers. They had experienced a long run of low interest rates.
"When you had persistent 3% interest rates, it just wasn't a big factor in how you managed your balance sheet or how you ran your business," he says. "Now where rates are, you feel it. If you have a term loan to replace, it's not just a little higher."
University of Illinois ag economist and professor Bruce Sherrick serves as director of the TIAA Center for Farmland Research, and he says the long run of low interest rates supported farm land buying. Sherrick spoke about the impact of interest rate hikes, in particular on the cost of land and operational costs, in a Feb. 15 Illinois farmdoc webinar.
"We had a long period of low interest rates, which we translated to a low cost of capital, which made it easy to buy," he says.
Sherrick says the Fed is raising interest rates in response to "incredibly strong" inflation, and adds that interest rates were kept artificially low during the coronavirus pandemic to help support other sectors of the economy.
Albin says the surging interest rates have changed some balance sheet decisions, such as where to put resources to work and how long farmers think about big purchases that would need to be financed.
"It's impacting capital allocation decisions," he says. "If you need to borrow money to buy that new tractor, you're sure sharpening your pencil."
Strong crop prices can help farmers navigate through the challenges of higher interest rates.
"If we had $3.50 corn right now, it would be a lot different," Albin says. "Six-, seven-, eight-dollar corn covers up a lot of things. It changes the entire dynamic. They're not backing away from opportunities to expand."
He says farmland values remain strong despite the rising interest rates, although the market has cooled somewhat from months ago.
"If I were to paint with a broad brush, I'd say the land market is really strong," Albin says. "It's off the white hot absolute top it was six to nine months ago."
He adds that there is still a lot of land bought with little to no financing, and large investors are still looking to buy land, even if they might not otherwise be involved in farming.
Sherrick says ag land has a long track record of strong rates of return, and is relatively stable compared to other investment options.
"That has triggered and continued an interest in farm land as an investment," he says.
He says the long-term return of agriculture over inflation has always been positive, unlike any other sector. He says this was true even during challenging economic times on the farm.
Albin expects the Federal Reserve to continue to use inflation and economic information to make decisions.
"I think the Federal Reserve is going to be data dependent," he says, "and I think they should."
He says after some report showing inflation seemed to be cooling off, more recent inflation data should the battle was not over. Albin says the process of interest rate raises to combat this run of inflation is getting closer to the end, estimating it was in the "7th or 8th inning" if compared to a 9-inning baseball game.
"I think we're much closer to the end of the interest rate hike cycle than the beginning," he says.
Albin says his bank works to be a resource farmers can trust to help navigate times of rapidly increasing interest rates, and he says farmers are looking close at their assets, considering if there are any they can turn to cash to reduce debt. Farmers are also looking at things like payment structures, cash flow cycles and overall assets and how they are being used.
"Capital allocation is a hugely important part of managing your agribusiness," he says. "It's very important to the overall profitability of the farm."
Sherrick says the ag sector has an average debt to asset ratio of 12.9%, lower then decades past such as the 1970s and 1980s. He says this relatively lower ratio protects farmers somewhat from interest rate fluctuations, and some of that debt is at a fixed rate.
"Not all the debt is variable rate debt," he says.
Still, Sherrick says this is a historic increase in interest rates, even if asset values have also seen historic increases.
"It changes the cost of capital," he says.
Sherrick says low turnover of farm land also helps support land values even as interest rates go up, because there are limited opportunities to buy. He says he thinks land markets are about right, factoring in all the different moving pieces.
"I think they're just about right," he says. "Markets are a lot smarter than me. They reflect large numbers of people making the best decisions they can."
Overall, Sherrick says farm land remains a valued asset, even with higher interest rates, given its long track record of good returns and relatively stability.
"What asset would you rather own?" he says.