Sydney Thummel's connection to agriculture began while growing up in the rolling hills of Worth County, Missouri's smallest and least populated county.
"I grew up on a diversified farm in northwest Missouri," she says.
Her family farms by Sheridan, which is near the Iowa line. Her mom and dad still farm there, which has been her dad's family farm for generations, and her mom's family has farmed for generations in southwest Iowa.
"Growing up, we spent quite a bit of time on both farms," Thummel says.
In addition to working on the family farms, she also showed livestock and was active in 4-H and FFA.
Thummel's two older brothers both farm, one in Missouri and one in Iowa. She wanted to work in agriculture, but knew short of a large expansion of the family farm she needed to chart a new course.
"Since I had the two older brothers, I knew I needed to find my own place," she says.
She found that in working for Missouri's state cattle and beef organizations. After graduating from Northwest Missouri State University in Dec. 2018, she took a job with the Missouri Cattlemen's Association as manager of membership. Thummel says that helped her learn more about the overall beef cattle industry in Missouri, one of the nation's top states in terms of beef cow numbers.
"My love and appreciation for the full scope of Missouri agriculture, specifically cattle, came from that experience," she says.
In July of last year, Thummel had the opportunity to take over as executive director of the Missouri Beef Industry Council, a checkoff-funded organization that promotes the industry through education and research. The education efforts extend both to consumers, sharing recipes and information about how beef can be prepared and its benefits, as well as to producers, such as the Beef Quality Assurance training and ways to communicate with consumers. Consumer education about beef is a key area, Thummel says.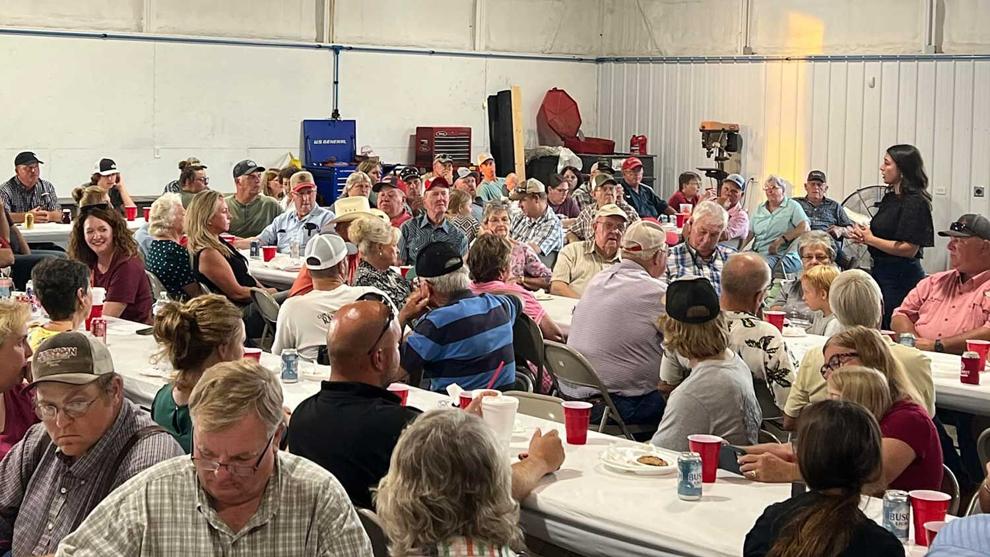 "We want to help people learn about where their food comes from, nutritional information, how to prepare it," she says.
Thummel says the training for producers helps build confidence in their product. She adds that the MBIC also partners with state and national ag groups in education efforts. The goal of these type of education efforts are for both consumers and producers to be able to connect and communicate.
"We want to be able to provide both ends of that interaction with information," she says.
On the research side, Thummel says a lot of recent efforts have been focused on sustainability, meaning getting more product with less resources used, improving efficiency. She says they are also working on efforts to us more of the animal, increasing use of new or less utilized cuts of beef, such as skirt steaks.
Thummel says she enjoys the variety and work of her job.
"Every day is a new challenge," she says. "I come from a producer policy background. Now I get to advocate on behalf of producers on a far larger scale."
She says she likes learning what consumers' mindsets are and what drives those mindsets. She enjoys sorting through ways to best promote beef.
"I never thought I'd have the opportunity to do things like that, growing up in tiny little Worth County," Thummel says.